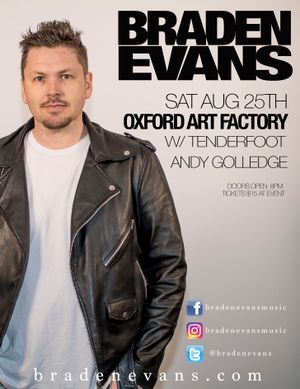 Hi friends,
Saturday 25th of August 2018
I will be joining Tenderfoot as they launch their latest single from their debut album, at Oxford art factory.
I'm very much looking forward to playing some new songs off my forthcoming EP.
which I will get release details for you as soon as I know.
Come down and enjoy a night of music!!!!
-Braden.